Farm Tours
Farm Tour Days
As a "working farm", Green Dirt Farm isn't open to the public. Everyone on the farm is either tending the sheep, milking the sheep or making delicious sheep's milk cheeses and yogurt. However, we love having guests out to the farm. If you haven't already been able to attend one of our Cheese Appreciation Events or Farm Table Dinners, here is your chance to get to come visit the farm. Guests will be able take a tour and learn about the process of Dirt-Grass-Sheep-Milk-Cheese-Community. Afterwards, they'll have an opportunity to sample and purchase our cheeses and yogurts along with a la carte selections of locally produced bread, jams and beverage pairings.
Fall 2015 Tour Day
Sunday, September 27th
Advance Tickets $25 // Day of Tickets $30
Tours are every hour starting at noon with the last tour beginning at 4pm. Ticket price includes off-site parking, bus ride to the farm, tractor ride to the events bar, tour admission and tasting.
Come out and enjoy a fall afternoon at Green Dirt Farm! You will get to see our parlor where are sheep are milked, and learn how that sweet nectar turns into delectable cheeses and tasty yogurt. Take a tractor ride to our events barn where we will have cheese for you to taste.
To pair with your cheese, we'll also have specially made mini-loaves of Fervere's Orchard Bread, Boulevard's Tank 7, as well as Amigoni Urban Winery's Viognier and Urban Drover available at an additional cost. Enjoy a relaxing picnic with yummy cheese, bread and good drink accompanied by great music from Truckstop Honeymoon.
Green Dirt Farm is proud to be an Animal Welfare Approved sheep dairy, and this Tour Day we're offering a special chance to learn more about our certification! AWA's Central Region Farmer and Market Outreach Coordinator Alexandra Frantz will be on hand to answer questions about what the AWA label means, how it works, and how AWA differs from misleading labels on the market. Come learn more about how the frolicking, natural behaviors, and grazing you'll see meets the highest standards for farm animal welfare, outdoor access, and sustainability!
There will also be Green Dirt Farm merchandise and individual cheeses for sale. We are looking forward to seeing you here!
There is no parking at the farm. Parking is at Benner Park (see more details in the right column), where a bus will shuttle you to the farm. Parking and shuttle details and directions will also be sent to the ticket holders prior to the event.
Tour Group 1: Noon–1pm
Tour Group 2: 1pm–2pm
Tour Group 3: 2pm–3pm
Tour Group 4: 3pm–4pm
Tour Group 5: 4pm–5pm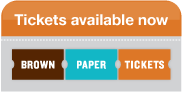 To stay up to date on announcements regarding farm tours, Farm Table Dinners, Cheese Appreciation Events and and other happenings at the farm, follow us on Facebook or sign up to receive our emails.
Directions to Parking/Shuttle Bus to Farm
Benner Park, Weston, MO 64098
Please be on the bus no later than 10 minutes before your group's tour time begins. We will have a friendly Green Dirt Farm staff member who will check you in before you get on the bus that will bring you to the farm.
Navigating via GPS sometimes results in a longer and more circuitous route. These directions should make your trip easier.
Take I-29N to Exit 20, toward TRACY/WESTON.
Turn LEFT onto MO-273, following signs (sharp bend to the right) for MO-273N (4.7 miles).
Turn RIGHT at the traffic light and "Historic Weston Welcome" sign on MO-273/MO-45 (4.8 miles).
Continue through Weston, then turn LEFT into the parking lot of BENNER PARK. Watch for directional signs that display our logo.
Estimated drive time from Downtown Kansas City is about 45 minutes.
Tour
Once you arrive at the farm, you'll walk up our gravel drive towards the dairy parlor and cheese kitchen. Your tour guide will greet you and you'll learn about our philosophy, practices and how our cheeses are made. After the tour, you can watch our ladies (sheep) grazing as you wait for the tractor to pick you up to take you to our events barn.