Cheese Appreciation Events
2015 tickets are now on sale!
If you're a true cheese enthusiast, our Cheese Appreciation Events are a lovely way to pass a weekend afternoon. Held in our fully covered barn, each tasting event is designed around a specific theme or style of cheese. Buy your tickets now through Brown Paper Tickets, our secure, third-party online ticketing system.
This year, we're pleased to offer a dozen diverse themes. You're bound to find one (or two) that'll pique your interest.
View Cheese Appreciation Event FAQs >
2015 Cheese Appreciation Events Schedule
All events start at 3:00 p.m. and end at 5:00 p.m. unless otherwise stated.
COMPARING MILK TYPES
Saturday, May 9th --or-- Sunday, May 10th
SOLD OUT
Cow, goat or sheep. Which animal's milk helps to make the best cheese and how does their milk differ from each other's? Find out by tasting local farmstead cheeses that best represent each type of milk. Each cheese will be paired with a carefully selected wine. Compare and share your thoughts and preferences. We, of course, may be biased.
ARTISAN CHEESE & CRAFT BEER
Saturday, May 23rd --or-- Sunday, May 24th
SOLD OUT
One of our favorite ambassador brewers, Jeremy Danner from the Boulevard Brewing Company will take us on a taste tour of five of his favorite craft brewery specialties which he'll couple with five of our favorite small dairy cheeses, all crafted within a couple hours drive from Green Dirt Farm. Come find out why it's quality and not quantity that matters most.
NEW THIS SEASON!
CHEESE & BREAD
with Fervere Bakery
Saturday, June 6th --or-- Sunday, June 7th
SOLD OUT
We have been huge fans of Fervere's bread for many years. We proudly serve their hard-to-come by breads at many of our events and thought it was about time we created an event that showcased their fresh artisan breads with our farmstead cheeses. We'll pair up on five delicious examples of our shared talents and will have their bread makers and our cheese makers here to discuss how they were created. To complete a perfect triad of taste, we'll serve some wonderful American Heritage Grape wines from our friends and neighbors at Vox Vineyards. We're sure you'll leave full and filled with Fervere.
FARMSTEAD CHEESE
with Amigoni Urban Winery
Saturday, June 20th --or-- Sunday, June 21st
SOLD OUT
Pasture-raised animals provide milk which changes flavor with the seasons, thus changing the taste of the cheeses made from it. We will highlight grass-fed cheeses from various American cheese making regions all capturing the essence of their environment. It is only fitting to explore this connection between soil and food by partnering with a favorite local winery, Amigoni Urban Winery, for this tasting. You will sample a selection of Amigoni's wines that are grown, barreled and bottled right in Kansas City, MO.
LOCAL CHEESE & BEER
with Boulevard Brewing Company
Saturday, August 1st --or-- Sunday, August 2nd
SOLD OUT
One of our most popular tastings, this event is a collaboration of local and regional cheese makers and Kansas City's own Boulevard Brewing Company. You will sample cheese from Green Dirt Farm, Skyview Farm and Creamery and Landeria Farm, among others. Our friends at Boulevard will help create the perfect beer pairing for each selection. When it comes to tasty talent — there's no place like home.
NEW THIS SEASON!
CHEESE & CHAMPAGNE
with Ça Va
Saturday, August 15th --or-- Sunday, August 16th
SOLD OUT
What better way to spend a couple hours on an August weekend afternoon than to leisurely sip some fantastic Champagnes paired with our award-winning sheep's milk cheeses. We've created a brand new celebration of tastes with this first-ever collaborative event co-hosted by Ça Va's general manager, Caitlin Corcoran. Here's to bubbly and cheese — "clink."
NEW THIS SEASON!
CHEESE & PASTRIES
with Dolce Bakery
Saturday, August 29th --or-- Sunday, August 30th
SOLD OUT
If you have been lucky enough to step foot in Erin Brown's Dolce Bakery located in Prairie Village, KS, you know that there's a lot of love baked into her made-from-scratch goodies. Erin's warmth and passion for enjoying the simple things in life is strong and evident in every cookie, brownie, cupcake, scone or cinnamon roll. We're giving her full access to our delicious Green Dirt Farm cheeses and Only Ewe yogurts and are certain you'll enjoy what she whips up. We'll provide the perfect beverages to top things off. Come meet Erin and hear from our own Sarah Hoffmann about each one-of-a-kind creation.
NEW THIS SEASON!
CHEESE & CHARCUTERIE
with Hank Charcuterie
Saturday, September 12th --or-- Sunday, September 13th
SOLD OUT
For those carnivorous types, we have teamed up with Hank Charcuterie from beautiful Lawrence, KS, in order to fill the tasting plate with hand-crafted charcuterie paired with our sheep's milk cheese. Join us in welcoming chef Vaughn Good to the farm. We will provide him with our 100% grass-fed lamb and let him do the rest. We won't forget the beer and wine either.
NEW THIS SEASON!
CHEESE & JAMS
with Emily Farris
Saturday, September 26th
SOLD OUT
You may know Emily Farris, Creative Director of Feed Me Creative, from KCUR's Food Critics' show. Or you may have her inventive "Casserole Crazy" cookbook. You may have been inspired by one of her many recipes found in the virtual and real pages of Food and Wine. But we're dishing up one of Emily's choice fortes, jams, for this first-time creative endeavor. Emily will either make or select a jam for each Green Dirt Farm cheese that we sample. She'll be here to talk us through the tasting with our "Big Cheese", Sarah Hoffmann. We may even convince Emily to bring her hubbie, Kyle Hopkins, to come along to discuss our beverage pairings. Buy your tickets early for this one!
AMERICAN BLUES & BREWS
with Free State Brewing
Saturday, October 10th --or-- Sunday, October 11th
Though we don't produce a blue cheese ourselves, we love the diverse style of artisan blues that American cheese makers are crafting. You will savor a selection of blue cheeses made from cow, goat and sheep's milk from around the country. Cheeses will range from dry to creamy and mild to pungent, savored with some outstanding locally produced beers provided by our friends at Free State Brewing in Lawrence.
CHEESE & CHOCOLATE
with Christopher Elbow Artisanal Chocolate
Saturday, October 24th: Two events on the same day!
Noon to 2pm --or-- 3pm to 5pm
SOLD OUT
So you know that wine and cheese are the traditional marriage of flavors. You may even understand that beer and cheese can be FBF — fermented best friends. But there is a new partnership we think certain to become an unconventional and favored twist to taste. We are honored to be teaming up with Kansas City chocolatier Christopher Elbow for our second Cheese and Chocolate event. This event sold out quickly last year, so don't let your chance to indulge and melt away.
STINKY CHEESE & DESSERT WINES
Saturday, November 7th: One Day Only!
True cheese enthusiasts know that when it comes to stinky cheese, you can't believe everything you smell. Though there are many styles of stinky cheese, such as soft-ripened and blue, at this event you will sample a selection of washed-rind cheeses from highly respected American cheese makers. Our visiting wine expert, Joyce Angelos Walsh, will pair aromatic cheeses with a selection of dessert-style wines.
For more information, view FAQs about our tasting events.
Buy your tickets now through Brown Paper Tickets, our secure, third-party online ticketing system.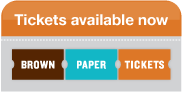 Tickets are now on sale! Cheese Appreciation Event tickets are
$50—$55 per person and may be purchased online only through Brown Paper Tickets, our secure, third-party online ticketing system.
Tickets are non-refundable and available on a first come, first served basis. Seating is limited to 30 per event. For more information about our tastings, view Cheese Appreciation Event FAQs.
Like our Farm Table Dinners, Cheese Appreciation Events take place in the fully covered barn at the farm, located in the scenic Missouri River bluffs outside Weston, Missouri.
To stay up to date on announcements regarding Cheese Appreciation Events and other happenings at the farm, subscribe to our RSS feed, follow us on Facebook or sign up to receive our emails.