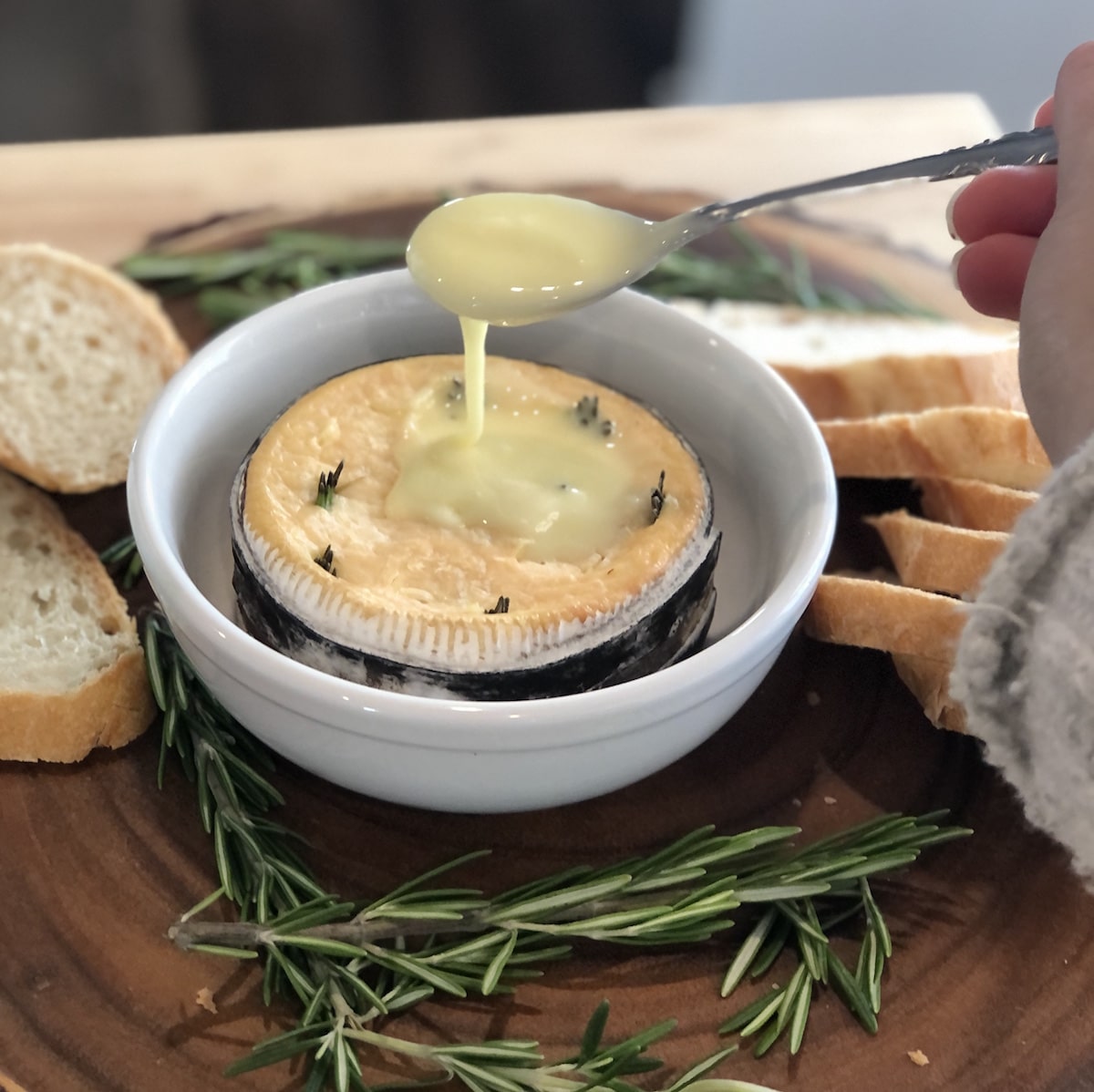 This might be the easiest "recipe" of all time, but it's a stunner! If you haven't heard about our newest cheese Queen of the Woods yet, now is a perfect time to say hello! This ooey gooey blend of sheep and cow's milk is wrapped in spruce bark giving it notes of pine and bacon cooked over a campfire. As if it's not decadent enough, we decided to…spruce…it up a bit (get it?) with slivered garlic and rosemary before warming it in the oven. It is pure heaven and will immediately make your day feel extra special. Make it complete by serving with a crusty baguette.
You can find our cheese and other local products at our shop in Weston. Or ask your local cheese counter/monger for us!
Ingredients:
one wheel Queen of the Woods
1-2 cloves of garlic, thinly sliced
one sprig of rosemary divided into 6-8 tufts
Directions:
Preheat the oven to 250 degrees. Start by making small cuts into the top of the cheese. Insert a slice of garlic into each one. I use one clove of garlic slivered for a more subtle hint of garlic, but feel free to do more for a stronger flavor.
Make more cuts if needed and insert the small rosemary sprigs into each one, making sure the cheese is evenly dotted with garlic and rosemary. Put the wheel into an oven-safe crock and bake for 15 minutes.
Serve hot with a crusty baguette or roasted baby potatoes.