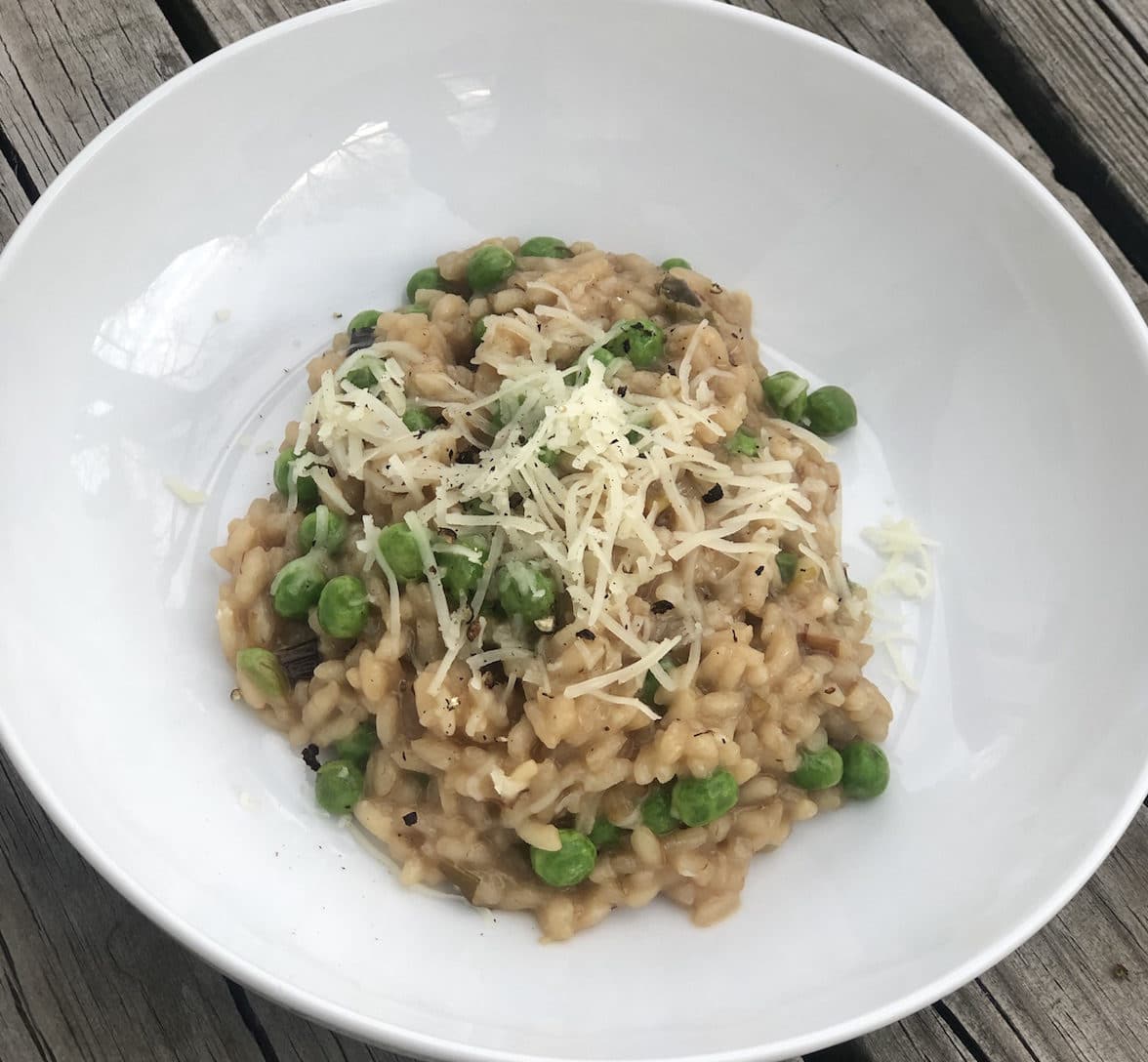 This month's recipe is the perfect combination of celebrating springtime and using those quarantine items you've stocked up on. Risotto is great because it's super versatile. Don't have leeks? Substitute an onion. Have other greens in your fridge you need to use up? Throw 'em on in there! It's also a great relaxing recipe to make with your family. Most of the time you're just stirring, giving you time to sip on some wine and catch up with one another.
This particular version uses the basics from your pantry and your freezer. Regardless of what version you make, it's always best to finish with some Prairie Tomme – our 100% aged sheep's milk cheese.
Ingredients:
1.5 cups arborio rice
8 cups of chicken or vegetable stock
two trimmed leeks, chopped
1 cup frozen peas
1/4 cup unsalted butter
1 cup dry white wine
1 to 1.5 cups of grated Prairie Tomme
salt and pepper to taste
Directions:
In a stock pot, heat the stock and leave at a simmer.
In another pot, melt the butter and then add the leeks. Let the leeks saute for a few minutes until they are softened. Add the rice and toast for few minutes until there is the slightest change in color.
Add the wine the wine and cook until it is absorbed, stirring frequently. Add two ladles of stock and cook until it is absorbed, stirring frequently. Continue to process one ladleful at a time until the rice has puffed up, and is no longer firm. You will end up using about 6 or 7 cups of the stock. This process will take about half an hour. During your last ladle addition, add in the peas.
Once the rice is creamy and all liquid has been absorbed, toss in the grated cheese, leaving a little bit for topping. Taste for salt and pepper. Top with cheese and enjoy!